published about 9 hours ago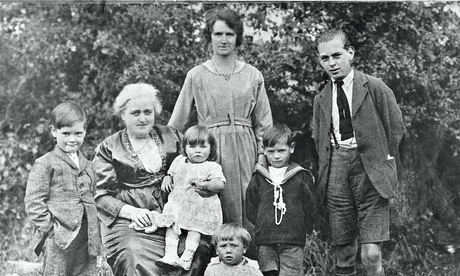 Readers' favourite photographs, songs and recipesThis photograph is of my family in the summer of 1923 in the garden in Locksheath, Hampshire. My step-grandmother, Sarah, was visiting from Yorkshire with her youngest son (far right). For much of the time my mother was an only parent, my father arrived home infrequently and then not at all (he was a chef on the liners sailing from Southampton). Continue reading...
published about 9 hours ago
The letter you always wanted to writeIt's nearly a year since we went for a walk to the beach on holiday and you said you didn't love me any more. I wrote to you then, remember? I can still recreate the feeling that my heart had stopped, my universe was on pause, all those trite sayings that you trot out at times of great emotion. Actually, I was terrified that you'd said something so irrevocable and meant it.I had always ...
more
published about 9 hours ago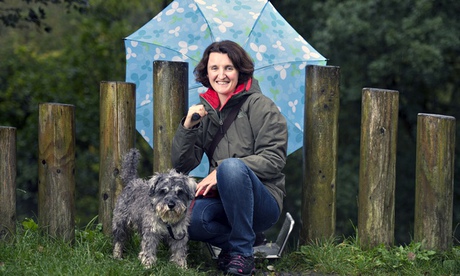 It's a question insensitive people often ask when they mean 'Do you have children?' In a diverse world, isn't it time to broaden our definition of the word family?I've always been a creature of habit, walking the same walks, working on my laptop in the same cafes. But this summer I decided to mix it up and part of this involved taking my dog, a miniature schnauzer called Henry, to different parks and beaches. I met a new social circle ...
more
published about 9 hours ago
In the first of a new series on living with leukaemia, Clive James is surprised to find he's still hereA whole year ago I wrote a poem called Japanese Maple, which confidently stated that when the maple tree in my garden turned to flame in autumn, that would be the end of me. The poem was published in the New Yorker, at a time when the magazine's paywall was temporarily out of commission, so a lot of people logged on. ...
more
published about 9 hours ago
It's the turn of savoury bakes this week, with these recipes for a buttery hot water pastry packed with colourful chunky vegetables and individual shortcrust pies stuffed to the brim with spicy beansA rare couple of savoury recipes from me this week: a concession to my pancreas and my dentist, both imploring me to give it a rest with the sugar, for a while at least. The first is a veg-packed pie, stacked with carrots, aubergine and chard – good ...
more