published about 8 hours ago
Singer went to No 1 with I Won't Let You Down and I Should Have Known Better also known for Hi Ho Silver, theme song to the TV series BoonThe musician Jim Diamond has died at the age of 64, it has been reported. The Scottish singer-songwriter, whose hits included I Won't Let You Down, I Should Have Known Better and Hi Ho Silver passed away at his home in London, the BBC reported. Continue reading...
published about 8 hours ago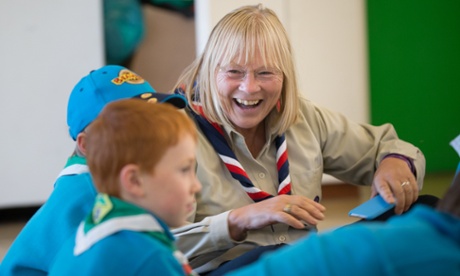 Ann Limb says movement must become more inclusive and diverseLord Baden-Powell would surely have raised an eyebrow and there would have been consternation around Edwardian campfires. For the first time in its 108-year history – and 24 years since it first admitted girls to its ranks – Britain's Scouts have chosen a woman as leader.The Scouting Association has announced that it has elected Ann Limb, 62, a former senior civil servant and teacher, as its first female chair. And she ...
more
published about 8 hours ago
Pressure on NHS to provide healthier food is undermined, says obesity pressure groupNHS hospitals are "stoking up business for themselves" by filling their vending machines with chocolate, crisps and sugary drinks. In a survey of hospital trusts in England, the Observer found that all of the 76 that responded sold a range of confectionary or salty snacks, yet half failed to offer plain dried or fresh fruit.Of the 62 trusts that provided product names for the soft drinks they sell, ...
more
published about 9 hours ago
Boil a bag of lentils at the weekend and all week enjoy a spicy dhal, a tangy mango and mackerel salad, a fragrant broth with coconut and coriander and stock the fridge with Indian snacks.As with many humble ingredients, lentils are often overshadowed by their fancier counterparts. But these little pellets of goodness are chock-full of protein and able to carry some serious flavours. My love affair with them started with the incomparable lentil dhal. Taking the dhal as a ...
more
published about 10 hours ago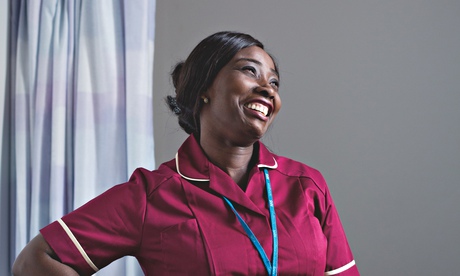 One in four doctors in the UK is now non-British, and there are thousands more foreign-trained nurses. Do they feel welcome? And how does healthcare in Ghana or the Philippines compare?Janet Cobbinah, 43, trained as a nurse and a midwife in Ghana. She moved to the UK in 2000, and worked first as a nurse, before switching to midwifery six years ago. She lives with her two children, and works at the Whittington hospital, London. Continue reading...