Tom Sherrill is present at Nationals Park when the ball Pujols blasted for his 500th homer lands, and he corrals it and presents it to ...
more
published less than 1 hour ago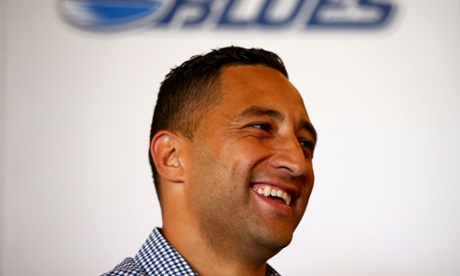 Blues confirm departure of former NRL star'I feel like I'm leaving as a better player'Benji Marshall's release from his Super Rugby contract with the Blues ...
more
published about 1 hour ago
Patrick Marleau scores in overtime to lift the Sharks to a 3-0 playoff series lead over the Kings. Only three teams in NHL history have ...
more
published about 1 hour ago
Pujols makes history with two home runs in a 7-2 win over the Washington Nationals, and his hot start to the season signals that he's ...
more
published about 1 hour ago
Sherpas leave Everest in walkout following deadly avalanche; some expeditions cancel climbs
published about 2 hours ago
Once upon a time, the transfer of power from one monarch to another would involve some pomp and ritual, maybe even a passing of a ...
more
published about 3 hours ago
In Episode 2, curiosity — who has it, and who doesn't — is a defining characteristic.
published about 4 hours ago
"Paul Robeson," which starred James Earl Jones and opened on Broadway in 1978, was considered by black intellectuals to be insufficiently complex and eventually derailed ...
more
published about 5 hours ago
"Hedwig and the Angry Inch," about a transgendered performer with issues, stars Neil Patrick Harris in the title role.
published about 7 hours ago
When you're paying your monthly rent or mortgage, the last thing you want to worry about are high energy bills adding to your expense. It's the ...
more